Governor Wamatangi's 'Kienyeji' chicks program hatches prosperity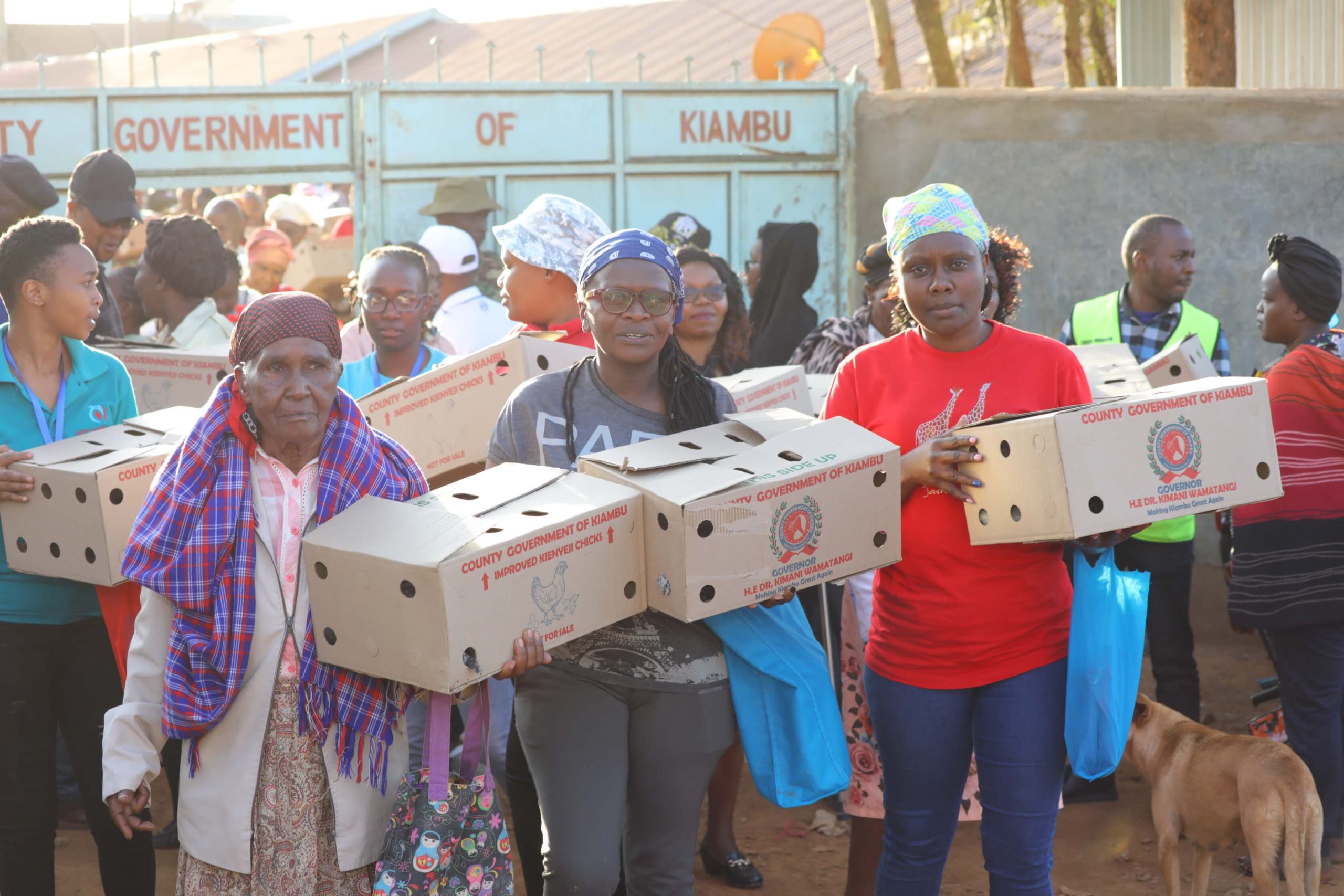 One aspect of the socio-economic empowerment program that has ignited great enthusiasm among the residents of Kiambu is the distribution of indigenous "Kienyeji" chicks to women across the County.
The comprehensive empowerment program serves as an exemplary model for rural development, simultaneously addressing the economic well-being of local farmers and ensuring that the County's youngest residents have access to nutritious meals.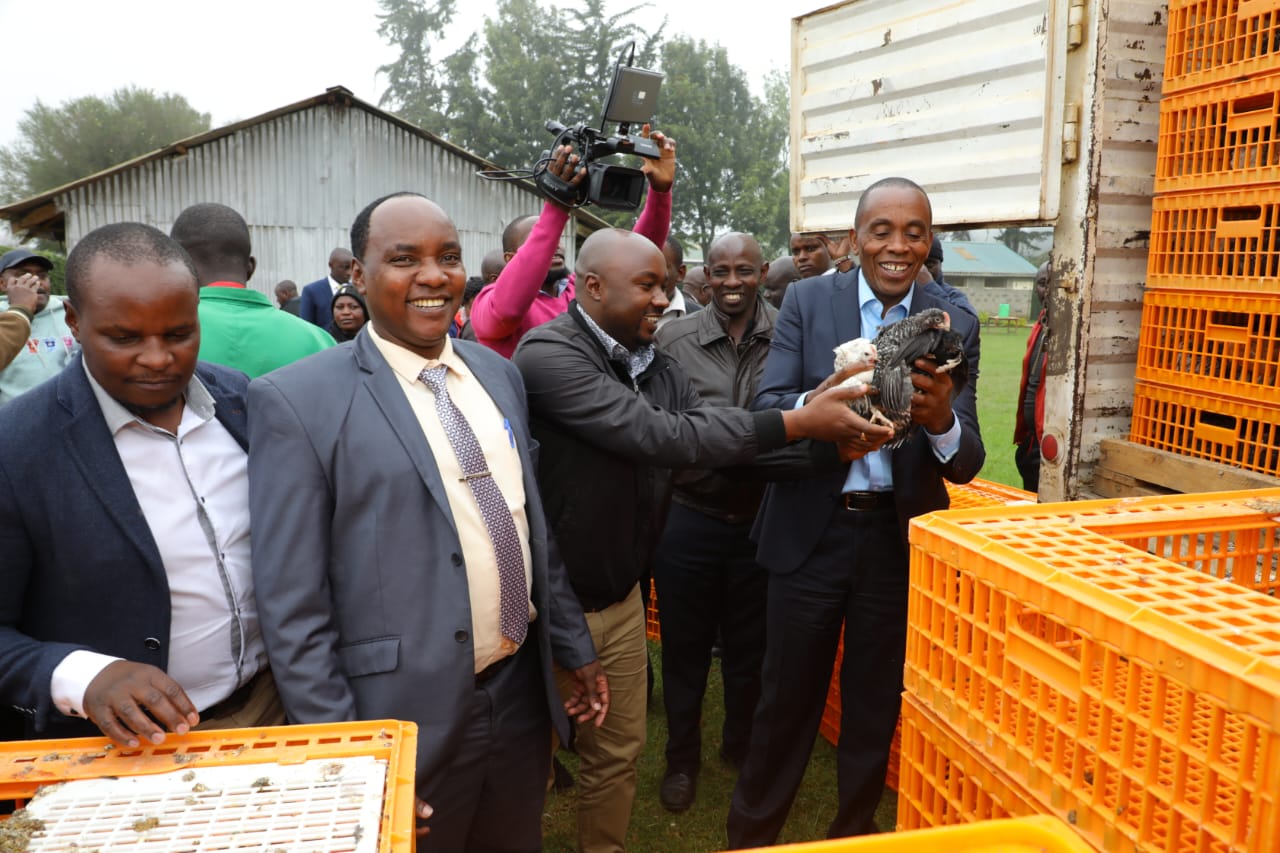 Since the launch of this programme by Governor Kimani Wamatangi in the mid this year, thousands of residents have received these chicks, which will soon transform them into entrepreneurs, enabling them to generate income from the venture.
According to Governor Wamatangi, the County also plans to expand the empowerment initiative to include the distribution of piglets to men, ensuring sustainable growth for the farming community.
This multifaceted program is designed to tackle both the economic challenges faced by local farmers and ensure vital nutrition for the more than 36,000 Early Childhood Development Education (ECDE) learners enrolled in the County's 534 public ECDE centres.
The program, which began in June of this year, is operating in all 60 wards, and its success hinges on a two-pronged approach. Local farmers are being provided with one-month-old enhanced Kienyeji chicks to rear, offering them an opportunity to participate in egg production and contribute to the County's school feeding program. To facilitate this, farmers are encouraged to form cooperative societies, enabling them to supply eggs in bulk to the county government collectively.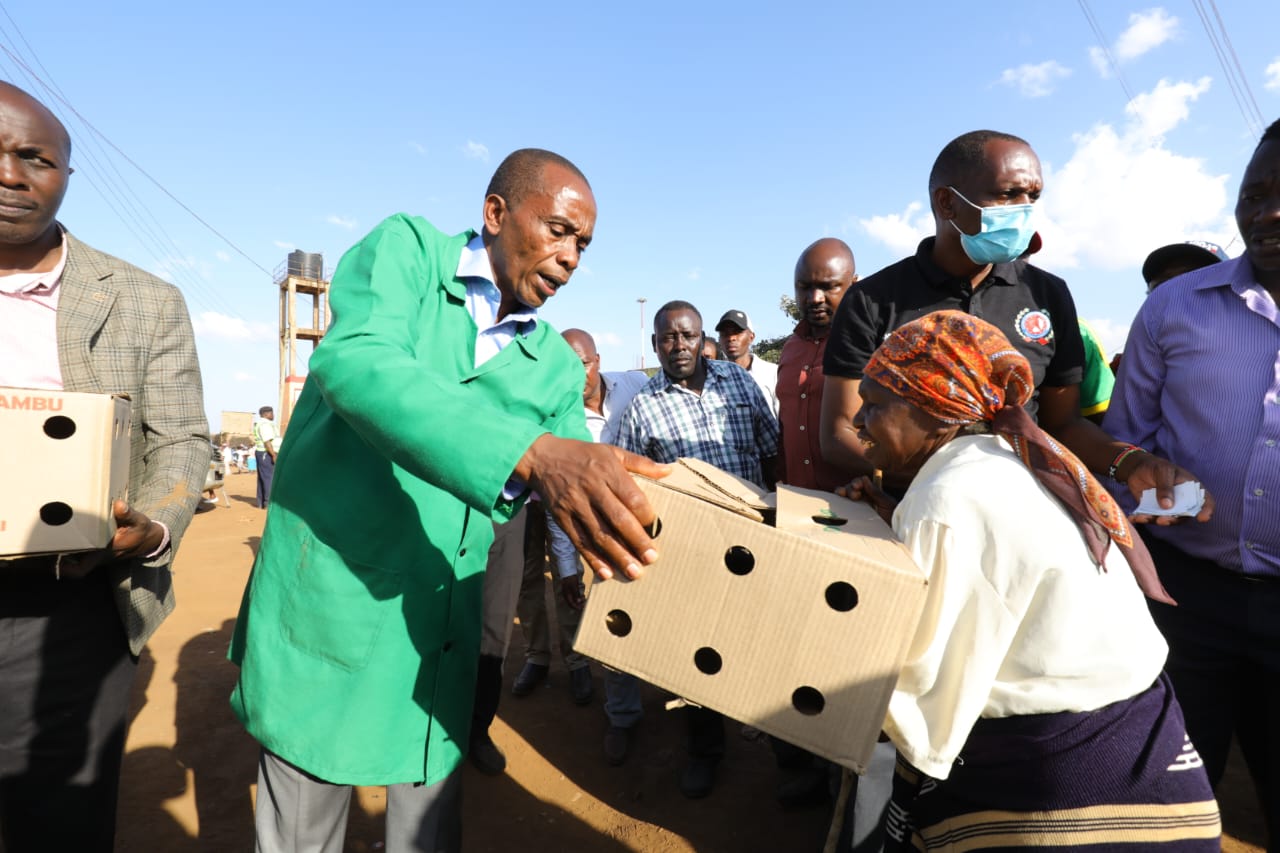 As part of the program, women in the County are being specifically trained to become leading suppliers of eggs, with the goal of both economic empowerment and ensuring a consistent source of nutritious food for young children. This program not only benefits local farmers but also tackles the issue of local egg supply, which has been a challenge for the County Government in recent times.
"I am excited that my dream of becoming a poultry farmer has materialised thanks to Governor Wamatangi. I expect that by December, my chicken will have started laying eggs to enable me to have a brood," says Monica Wanjiku, one of the beneficiaries in Mwimuto in Kabete.
The County has approximately 36,000 ECDE children attending 534 public ECDE centres. Each child is provided with three eggs per week as part of their nutritious diet, amounting to 108,000 eggs per week.
Over a term of 13 weeks, the County requires a staggering 1,404,000 eggs, which costs Sh18 per egg, including delivery expenses. This equates to an income of Sh18,272,000 per term, benefiting the local farmers.
Speaking about the program, Governor Wamatangi stated: "Some people seem not to understand the reasoning behind our Kienyeji chicks distribution program. We are preparing these farmers to be our suppliers of eggs. Once the chicks have matured, laid eggs, and hatched, we expect the farmers not to have less than 40 chickens. These can lay up to 30 eggs per day and 140 per week. With the Sh18 that we are buying an egg, it means that per week, they will be earning Sh3,780. This is what we call economic empowerment."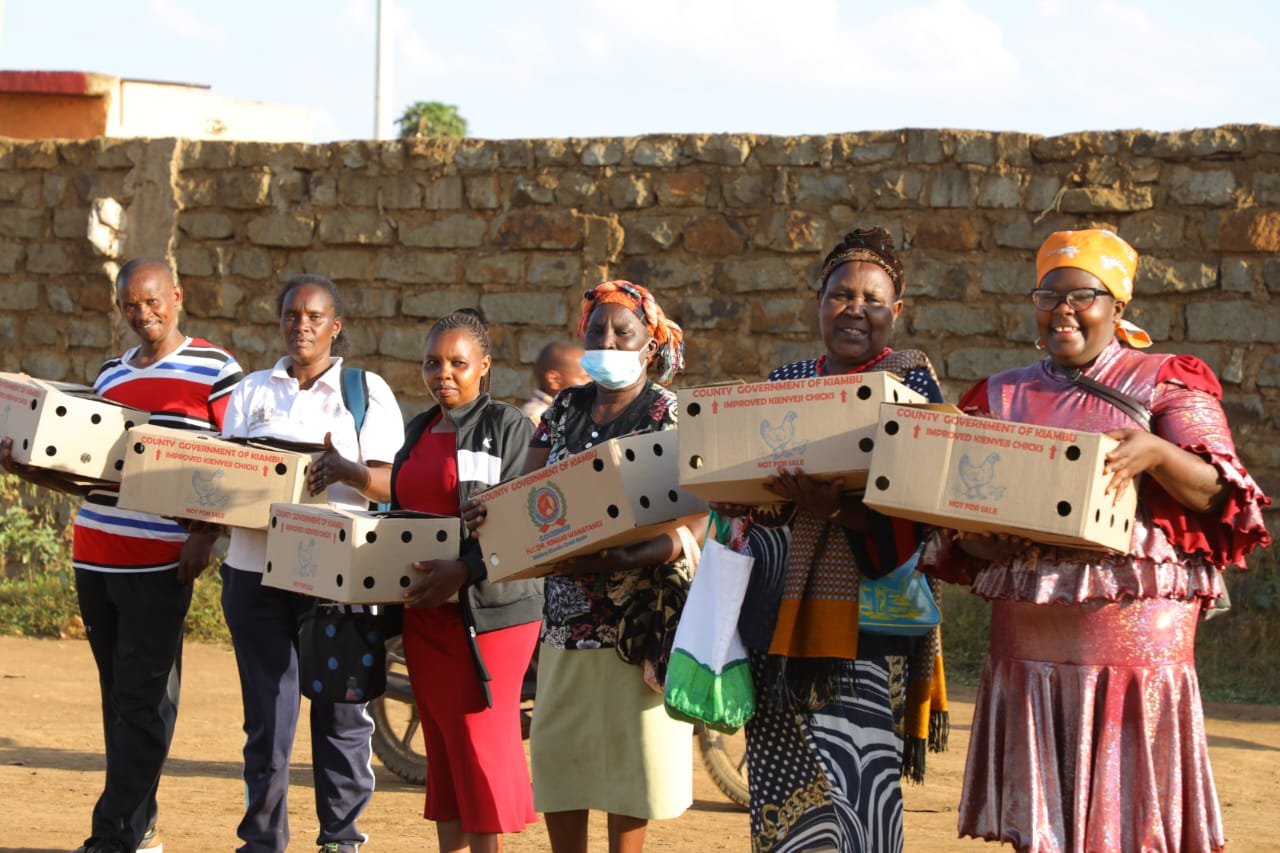 According to County Executive Committee Member (CECM) for Agriculture Mr. Wilfred Mwenda, one of the notable advantages of using improved Kienyeji chicks for this program is their cost-effective nature in terms of feeding, making it accessible and sustainable for local farmers.
To ensure accountability and proper documentation, the CECM says all beneficiaries of the chicken program are being registered upon receiving the chicks. This data will be subsequently used for registration within the cooperative framework.
"We are looking forward to having very vibrant and solid local cooperatives that will empower our people. It is just a matter of time before the fruits of this great initiative is seen," says Mwenda.
In addition to the poultry initiative, The County Government has partnered with the National Government to establish an aggregation centre that will assist local farmers. The centre at Waruhiu in Githunguri, with a total investment of Sh500 million (Sh250 million from each government), is currently in the tendering stage. The centre will be pivotal for value addition to various farm produce, including avocados.
The Department of Agriculture has also put special emphasis on the lucrative Hass Avocado, which has the potential to transform the lives of Kiambu people.
As part of empowering farmers across Kiambu, the county government will be distributing 10 avocado trees to each farmer, further promoting agricultural growth and economic empowerment