Pending bills: Kiambu sets new financial precedent
The County Government of Kiambu could enter into the books of history after Governor Kimani Wamatangi crossed to the 2023/2024 financial year without a pending bill for the previous financial year.
The county leader added that no unpaid bills for work completed or products and services were provided to the regional government during the 2022–2023 fiscal year.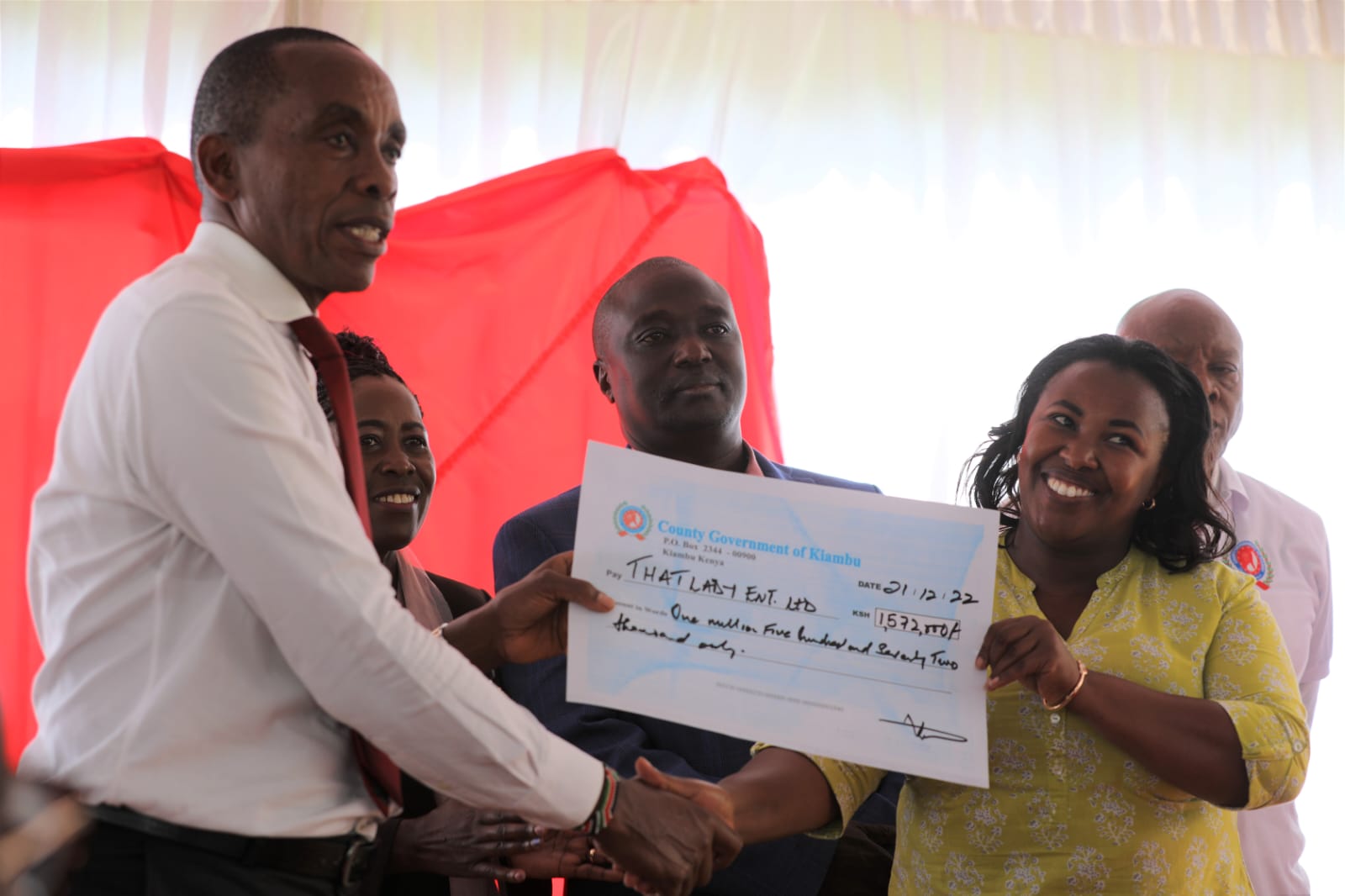 "Kiambu is the only county that transitioned to the 2023–2024 fiscal year without even one outstanding bill from the 2022–2023 fiscal year. I gave directives that departments should procure any goods and services or even advertise for a project, no matter how big or small it is, unless they have the money. We are running on a cash basis, "Mr Wamatangi said.
Mr Wamatangi also said he had paid over Sh2.4 billion as part of the pending bills he inherited from the previous administration, as he seeks to redeem the county's reputation among contractors and suppliers who had gone to a level to stop doing business with it over nonpayment.
Wamatangi announced the creation of a mechanism to pay down the outstanding debt at a rate of Sh2 billion annually.
"I discovered bills totaling Sh7 billion, which I paid for with roughly 2 billion shillings, leaving us with Sh5 billion. I plan to clear it all since individuals invested their money believing they were assisting the county in fulfilling its purpose, but the receivers refused to pay," the governor said.
According to a report by Auditor General Nancy Gathungu on Kiambu County's County financial operations, the devolved government accumulated a pending bill of Sh2 billion from 2020 to 2021. This brought the total to Sh5.7 billion as of June 30, 2021.
"As disclosed, financial statements reflect a total pending bill of Sh5.7 billion as of June 30, 2021. The balance includes pending bills of Sh3.7 billion from the financial year 2019/2020 and earlier years. Failure to pay pending bills within the year affects the budget operations of the succeeding year and may attract interests and penalties," reads part of the audit report now before the Senate.
The governor said he had instituted stringent measures to tame theft and wastage, including austerity measures that include suspension of county meetings in hotels, saying some county employees had even nicknamed a tent at the county headquarters "Naivasha" as the new venue for internal meetings by county staff.
With the tent, the county has done away with workshops in high-end hotels in Mombasa and Naivasha and international benchmarking trips where senior county officials have been blowing up millions in allowances and other logistic expenses.
The governor claimed he had implemented a new debt payment discipline that required departments to complete payments for all tenders within 14 days of delivery to prevent the regional government from further falling into bad debts that had harmed its relationships with its contractors and suppliers.
"People have been asking me where I've been getting the money I keep talking about. It's straightforward: one plus one makes two, and one more makes three. When I get money, I spend it wisely, and over time, I've been able to save money and live debt-free. I can easily provide you Sh3 billion today if you want me to give you the cash deposit in our account," he claimed.
To control wastage, the governor also mandated that all supplies be purchased at fair market value instead of the county's previous practice of paying extravagant prices for goods and services.
The governor has ordered that lower prices be negotiated for projects with submitted bids at an inflated cost.
To ensure efficiency in the tendering and awarding process and prompt payment, the governor stated that he is working on a charter to direct the procurement process in his government per the procurement regulations and Public Finance Management Act,
"I've made it clear that I don't want to hear about the horrible stories we hear in the procurement departments, where personnel demands bribes to award contracts to individuals or even to have payments completed on schedule.