How Governor Wamatangi is making Kiambu great again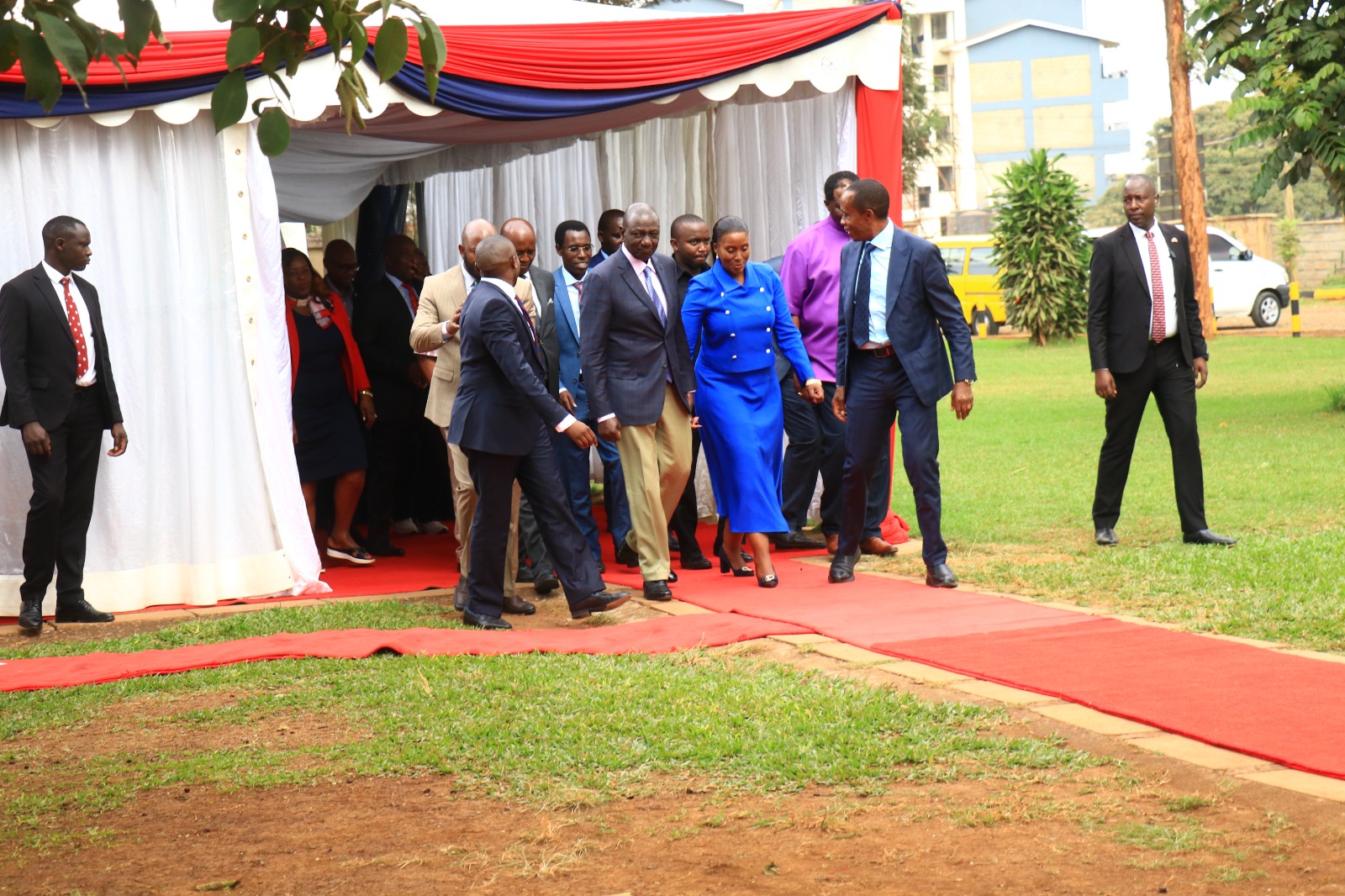 Soon after Governor Kimani Wamatangi assumed control of Kiambu County as the fourth county chief on August 27, 2022, he came under fire from some county authorities and a group of elected leaders for his decision to outlaw local and foreign seminars and benchmarking visits.
The Governor, who had been the county's first senator for ten years, described the trips, common in regional governments, as a waste of public resources that, in his opinion, should have been used for development and service improvement, while the time officers spent on the trips would help run county affairs.
Wamatangi, renowned for his steadfast stance on prudent resource management, issued an order to all county officers, including himself, mandating holding of workshops and seminars that previously quickly passed for sponsored events in expensive hotels at the tent as part of austerity measures.
"Officers used to spend up to ten million shillings on per diem and other expenses when they flew to Mombasa and Naivasha for a week to prepare a Sh10 million project. Officers and their aides would travel to Naivasha thrice a month, twice in Kisumu and Mombasa, for workshops, some that were very unnecessary. Officers would never even travel, yet they would still sign the per diem," the Governor said.
He added: "Sometimes, they even organized one or two trips abroad for benchmarking. Ultimately, the county would spend about a billion shilling on travel alone. That is why Kiambu was unable to carry out actual development.
But one of his radical measures that initially rattled the county management team, the Governor, who claimed that he inherited a county that "would have been auctioned due to bad debts," erected a tent in the middle of the lawn compound at the county headquarters in Kiambu Town, which serves as a workshop and seminar venue for all meetings and workshops.
The county staff subsequently gave the tent the moniker "Vasha," the short form for Naivasha, since whenever they schedule a meeting, even one that would last three days, they joke that it will take place at the Naivasha tent, which has a concrete floor and a red carpet and is capable of hosting over 100 people. The Governor also holds his meetings with the management team and other guests.
Departments must make reservations in advance, and the county's catering section supplies meals for attendees.
"The tent brought us both good and bad exposure. But in the end, it has been helpful because it allows us to plan our activities quickly and inexpensively. We are happy with our Naivasha, he declared.
According to the Office of the Controller of Budget's report on the county's financial performance in the 2022-2023 financial year, the county executive wing of the County Government had a drastically reduced expenditure on international visits compared to other counties and compared to the previous year when the country was grappling with Covid-19 that had slowed foreign trips.
According to the report, the County Executive spent Sh1.06 million during the year under review on overseas travel, which CoB says was incurred between June 3, 2022, and June 29, 2022, while previous governor James Nyoro still led the county.
A team from the county traveled to Singapore for a "managing public-private partnership and alliance conference."
"During the period, expenditure on domestic travel amounted to Kshs.321.69 million and comprised Kshs.220.0 million spent by the County Assembly and Kshs—101.69 million by the County Executive. Expenditure on foreign travel amounted to Kshs.81.11 million and comprised Kshs.80.04 million by the County Assembly and Kshs. 1.06 million by the County Executive," reads the report in part.
Controller of Budget Margaret Nyakang'o has raised concerns over the counties' expenditures on domestic and foreign travel across the counties, some up to Sh1.14 billion for Turkana County, Migori (Sh894 million), Bungoma (Sh696) million), while Tana River and Nairobi spent Sh532 million and Sh529 million on domestic travel.
To achieve what he says is making up for "lost time," arguing that the county has wasted the last ten years, Governor Wamatangi arrives in the office around 5:15 a.m.
Unlike in other government offices where officials arrive past 8 a.m. to hang their coats and leave, here, all top county officials must attend a daily management meeting in the Governor's office from 6:30 a.m. to 8:30 a.m. for planning and to discuss his government's agenda as per his manifesto, and the people's priorities
"This has been my daily routine since I took over this job. Kiambu has wasted ten years of devolution, and we have much to do to cover for the lost time, so we have come early. I clear my files every morning, and our meeting starts between 6 a.m. and 6:30 a.m. from Monday to Friday," Wamatangi says.
The meeting entails each department presenting respective work plans, action points, and timelines and reporting on the progress of the ongoing projects and programs presented earlier, with the CECMs or chief officer required to make PowerPoint presentations on a large screen mounted on the wall.
The Governor also gives input, including making adjustments, corrections, and guidance to ensure precision.
Wamatangi says his style makes running the county a collective responsibility, boosts transparency and accountability since all departmental heads lay bare their plans to all, and enhances effectiveness and efficiency.
Dr. Margaret Ruinge, the CECM for public administration, said the meetings have been essential for monitoring the progress of county projects because, sometimes, departments must present on particular projects every day.
She also says that the meetings are necessary to ensure shared accountability among the leadership in managing the county.
The County Chief says he doesn't regret at all, saying his modus operandi, which the county management team has become accustomed to now, has yielded a lot in terms of service delivery, saying all departments now have projects to show.