Governor's vision for 'Leave No Child Behind' in education gains momentum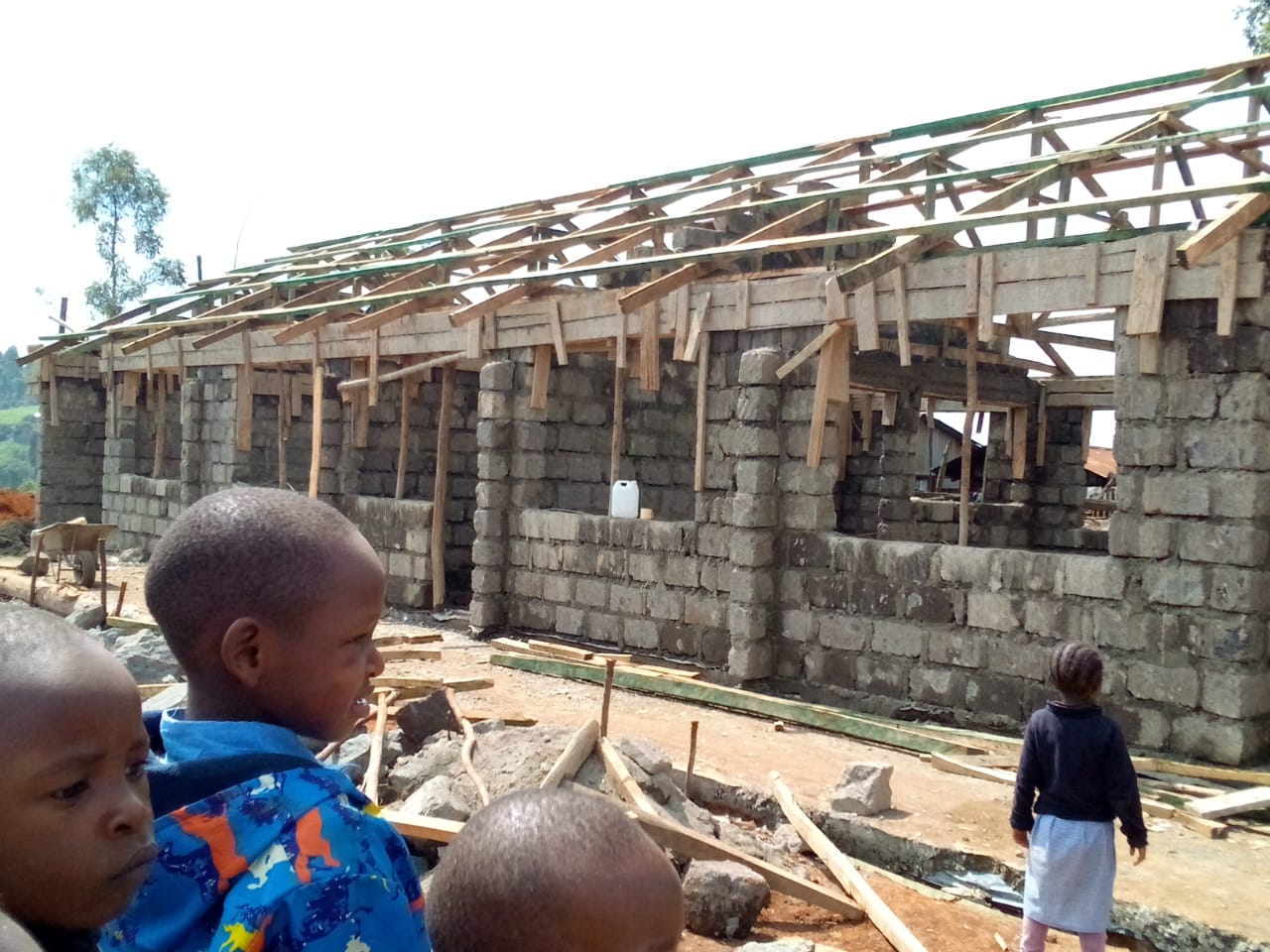 The phrase "education is the great equalizer" refers to the benefits and possibilities that education can offer people from all socioeconomic and social backgrounds. But this, often, has not been achieved because of the lack of a proper universal education program, forcing well-up families to opt for private institutions that have good facilities.
Kiambu Governor Kimani Wamatangi, under the auspices of his "leave no child behind" initiative, which strives to ensure quality education for all, has started a raft of programs to not only establish a strong foundation base for education but also guarantee support to the needy people.
From launching the modernizing all its 524 Early Childhood Development Centers (ECDE), beginning a feeding program for ECDE pupils, increasing the bursary fund from Sh100 million to Sh300 million in less than one year, to setting up Vocational Training Centers in all wards, Mr Wamatangi says he has set his sights on establishing a universal public education program to benefit people from all walks of life.
Mr Wamatangi's game-changing initiative, which completely overhauls the infrastructure of all ECDEs in Kiambu and overhauls the structure of every school in the County, is currently bringing a significant makeover to the institution, with works almost finished.
He said 130 new model ECDE centers are already being built in the first phase of the program, with some of them 95 percent complete, noting that these centers will be operational at the start of the next term.
And they are not just the ordinary classes.
The model ECDE centers will have two classrooms with tiled floors and ceilings, an office, a toilet for children and staff, and a play area for all the 36 254 kids in county government-owned centres.
"First impressions are important because they shape a person's attitude or behavior towards something. Imagine if the children's first exposure to schooling is in the dreadful condition of public nursery schools; how do we expect them to love learning?" Mr Wamatangi posed.
He added: "Currently, we are constructing 130 Early Childhood Education Centers (ECDE) that will be identical and will be completed in December as the first phase of a comprehensive effort to guarantee that all 524 public nursery schools are modernized in the next three years.".
Dilapidated shacks made of timbers or iron sheets, with earth floors, stand as haunting symbols of the dire condition that has plagued ECDEs in Kiambu.
For instance, the run-down timber structure with an earth floor that houses Mbariki Nursery School in Nyanduma Ward's Lari Sub-County, ten years after Kenya underwent devolution, is a sad reminder of the terrible state that has befallen Kiambu County's ECDEs.
Thirty young pupils, twelve in PP2 and eighteen in PP1 classes, struggle with their studies and the uncertainty of their future and well-being within these disintegrating, hole-filled wooden walls that are meant to be the basis and foundation of all the children's lives. But the school is one of those that are almost complete.
Further, the County has launched a feeding program for all the ECDE centres by providing a stock of porridge flour and eggs, and arrangements have been established to allow the center's administration to make the meals.
Porridge is offered daily, and eggs are also offered on Mondays, Wednesdays, and Fridays. And starting next term, the learners will get a packet of milk every Thursday.
The governor says the program aims to increase enrollment and keep kids in schools that most have been skipping due to a lack of food.
Ms Margaret Muthoni, the chief instructor at Mbariki ECDE centre, said for the two levels of ECDE, the number of pupils was consistently under 20 and that it had only recently begun to increase after the County Government of Kiambu introduced a feeding program.
The County has been issuing bursaries to needy students. Since 2013, the previous administrations have been giving out Sh100 million per year, but Mr Wamatangi, who says the County had huge needs, had tripped the figure to Sh300 million, which will benefit 72,000 students this academic year.
"For the next academic year, my administration will increase the amount to Sh500 million to ensure that all-day scholars receive full scholarships and that boarders receive at least Sh10 000 per term," Mr Wamatangi said