County Lays Plan To Expand Health Infrastructure
Three weeks ago, the projected multi-million Thogoto Level Four Hospital in Kikuyu, Kiambu County, welcomed you with a tethered goat grazing freely in an untidy compound of shrubs, long grass, and destroyed concrete walls.
Launched more than seven years ago by the county government, the facility was planned to be a 150-bed, cutting-edge hospital that would serve the densely populated Kikuyu sub-county and parts of the adjacent Ndeiya in Limuru, which for years had been required to travel miles to the Kiambu, Tigoni, and Wangige hospitals.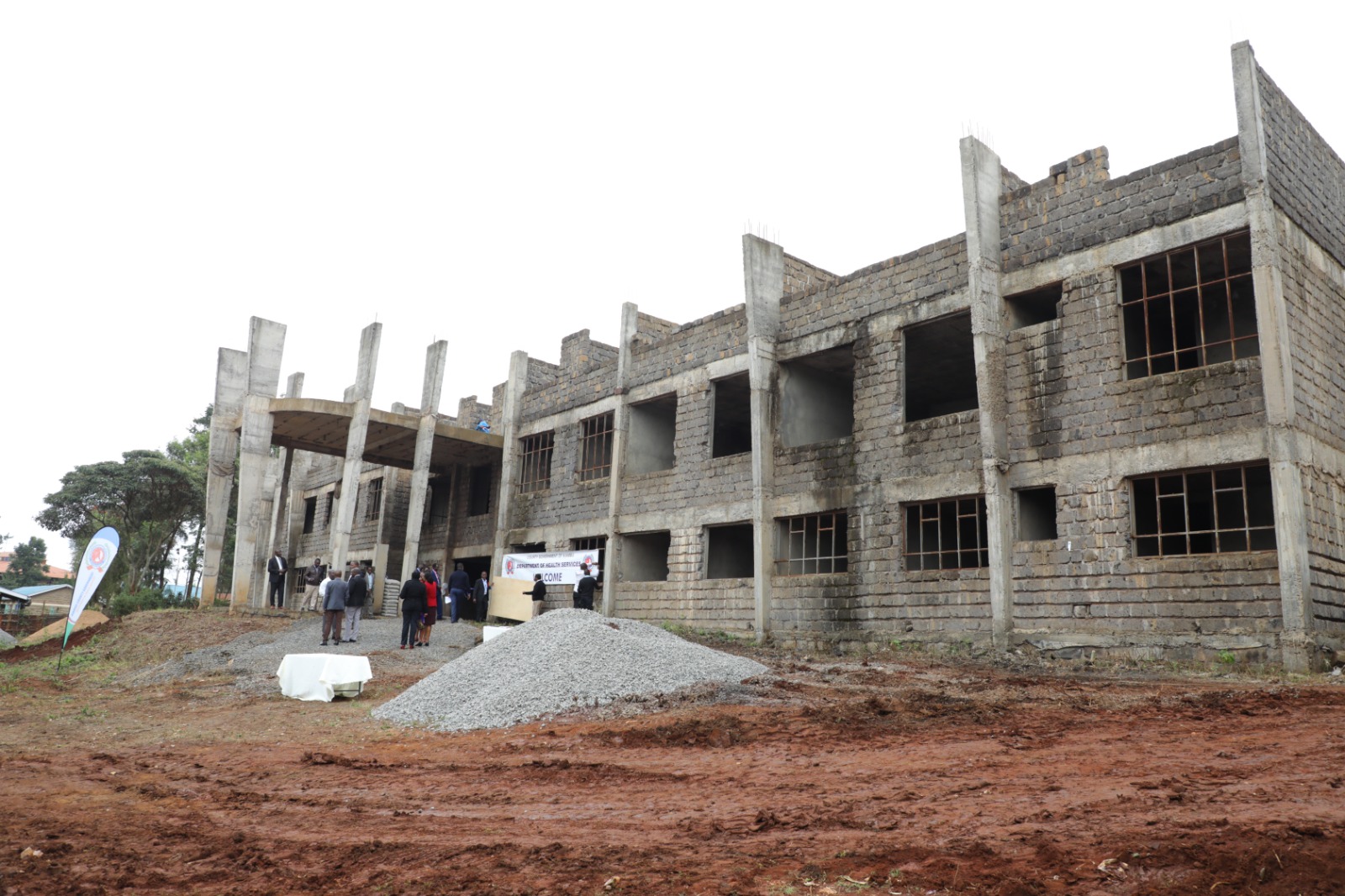 The building was quickly characterized as a "white elephant" because it took longer to build than expected due to tense relations between the contractor and the regional administration over the latter's failure to pay outstanding invoices, ultimately leading to the contractor leaving the construction site.
Instead of drawing patients, it attracted criminals and street families who looted and vandalized building supplies, turning it into a place to sleep.
"The project was initially intended to be completed to improve the community, but it has only served to attract thieves, making us feel guilty and anguished. Additionally, people come here to graze their livestock because no one maintains the compound. A local of the Thogoto area, Joseph Kimani, stated that robbers also allegedly tore down fences to steal building stones for sale.
Six level four hospitals launched in 2016 and 2018 have all been in this situation since the previous administration didn't pay the contractors and made them leave the project sites, which would have expanded the county's hospital capacity by roughly 1,600 beds.
However, after Governor Kimani Wamatangi revived the six hospital projects and began the elevation of Gachororo and Karuri level three facilities in Juja and Kiambaa, respectively, by constructing 200-bed wings in each of them, the county is expected to increase its hospital.
"Work has now resumed, and by December, we anticipate completion of the contract's infrastructure work, allowing for immediate outfitting and operationalization," stated Wamatangi, adding that he has allocated Sh216 million to the project.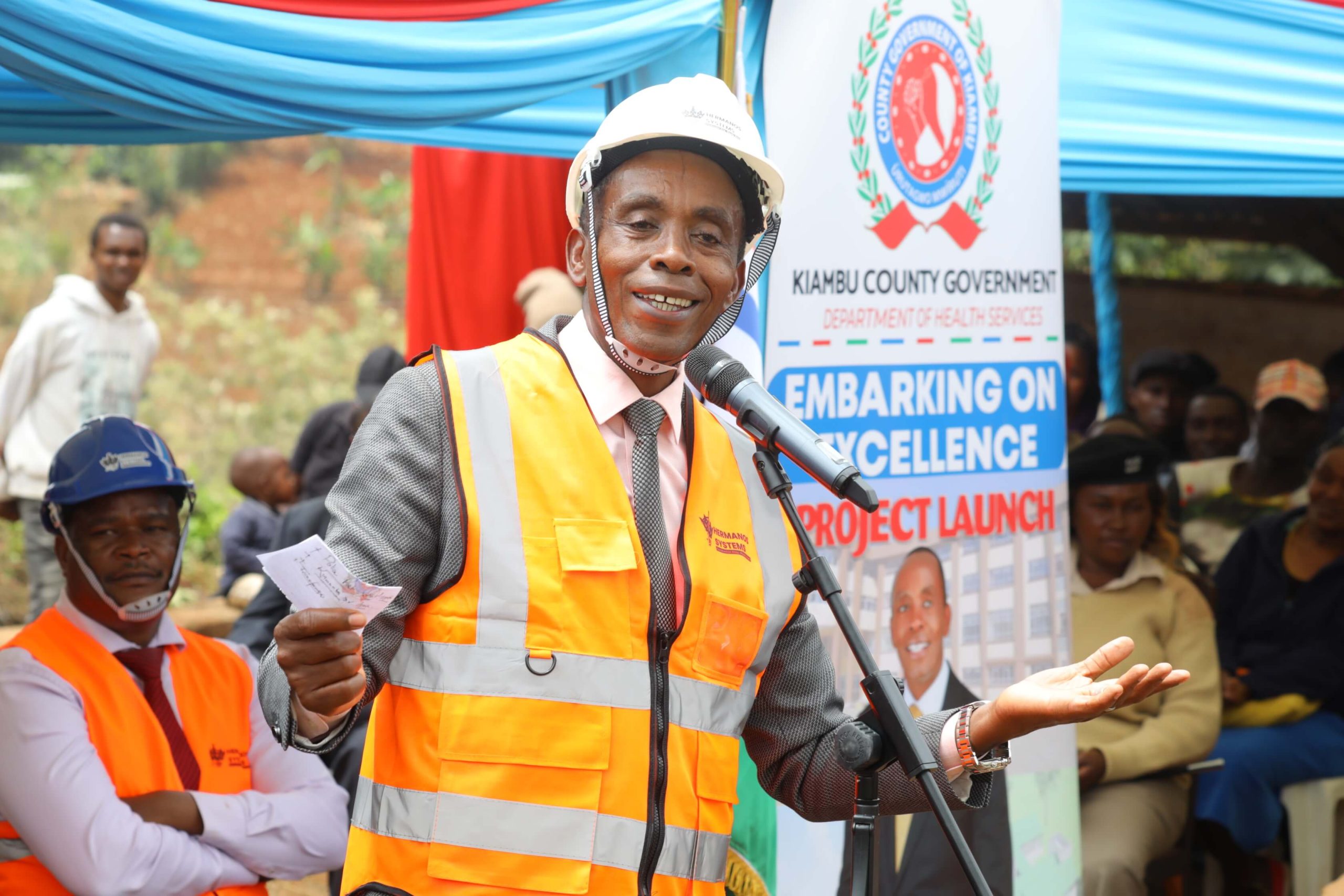 Juja has been the only sub-county in Kiambu without a level four hospital, forcing patients to seek services in either Gatundu, Thika, or Ruiru, and it will also get a 200-bed facility to meet the threshold of a level four facility.
Over Sh1.5 billion in health projects have been launched by the Kiambu County Government since Mr Wamatangi took office, including completing the stalled projects, constructing 13 new facilities, and undergoing renovations.
'Projects have stalled some for more than ten years, and our facilities haven't had a facelift from when they were built, not even one coat of paint; with the commitment of our governor, it is a new dawn in terms of infrastructure and service delivery ' Mr. Stephen Musyoka- Director Planning and administration Health Services.
As part of the regional government's initiatives to boost access to healthcare and enhance service delivery, Mr. Wamatangi has begun constructing 13 new level three hospitals in different county wards for a total cost of Sh650 million, each costing Sh50 million.
The county chief estimates that the 13 new facilities will be finished and functional by the end of this year.
This will increase the number of health facilities in the county from 114 to 127.
The governor has performed groundbreaking ceremonies to construct Kiamumbi Level Three Hospital in Kiambu Township Sub-County, Kahawa Sukari in Ruiru Sub-County, and Kawaida Level Three in Cianda Ward, Kiambaa Sub-County.
Ndumberi, Gitaru, Kahawa Wendani, Athena in Thika, Kawaida, and Mwihoko are the additional new level three hospitals in addition to Ndenderu, Gitothua, Kiawaroga in Limuru, Ndenderu, Gitaru, and Athena.
Infrastructure is crucial to emergency response in every area, including health: "As a County, we strive to provide access to all Kiambu residents, which is why we are establishing health facilities in every ward." Dr. Patrick Nyaga, the county's Chief Officer for health services, said.
The new facilities include an outpatient wing, a maternity wing with 16 beds, a ten-bed general ward, a small theatre, and a mini-laboratory.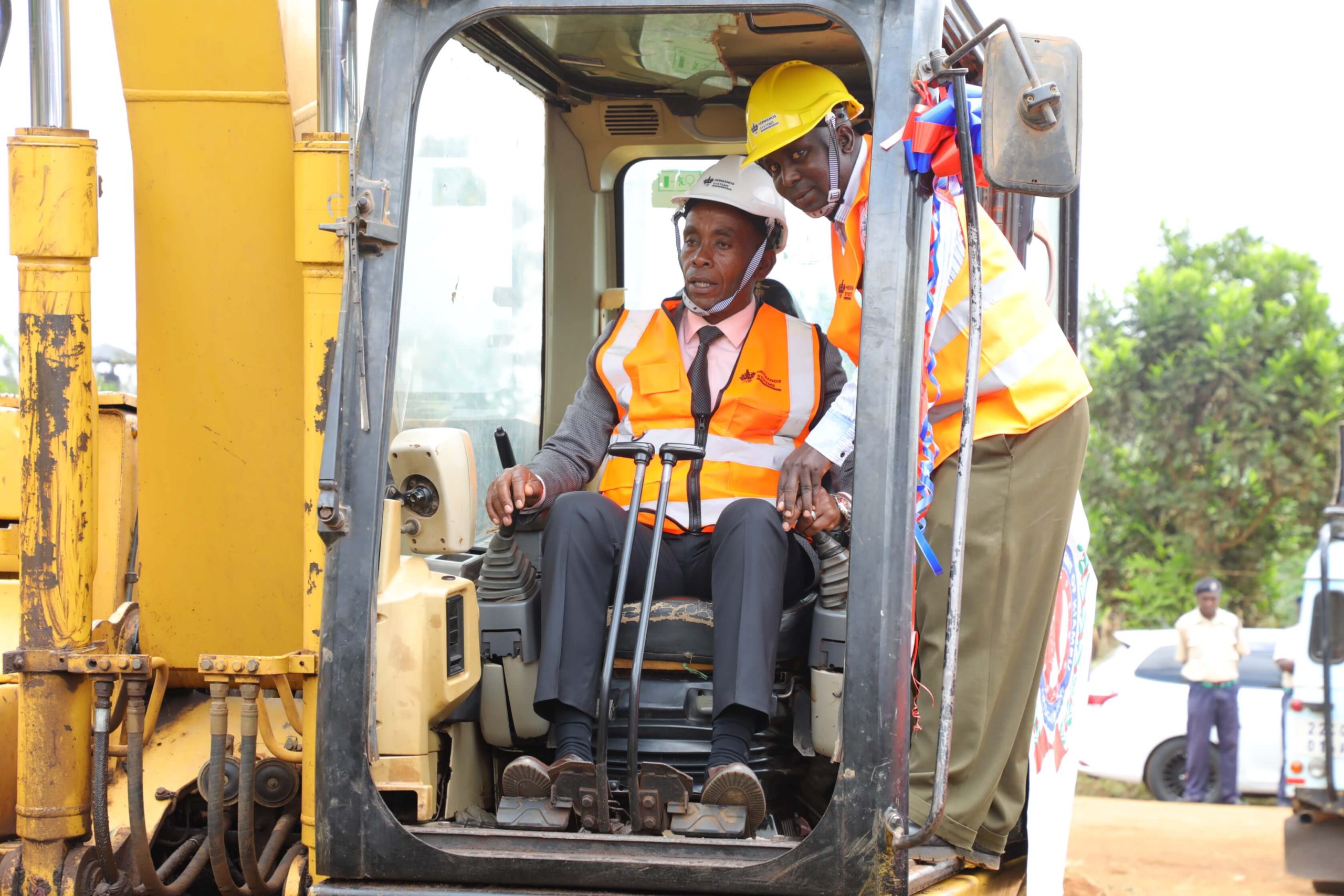 The governor promised that we would complete all of the projects by December, and they will all be open to the public, adding that the new hospitals will help address congestion, especially with the growing in-flow of patients from neighboring Nairobi, Machakos, Murang'a, and Nakuru county.
In addition, the county was finishing four level four hospitals, including Githunguri, Lari, Bibirioni in Limuru, Thogoto Kikuyu, and Wangige, which had been delayed for years because the previous administration needed to pay contractors.
However, the project resumed when Governor Wamatangi cleared money for the already-finished work.
The 200-bed wing of the Lari Level Four project, situated near Rukuma along the Nairobi-Nakuru Highway, is estimated to cost 192 million. However, unpaid bills put the project's implementation off for years. However, new talks between the county and the contractor have led to the restart of construction.
Githunguri Level Four Hospital is another significant health project that the governor is working on completing and launching.
In 2018, First Lady Margaret Kenyatta commissioned the construction of this Sh800 million investment, a joint venture between the county and national governments.
The 280-bed facility's infrastructure is almost finished, and according to the plans, it will have a multi-story modern facility with services like an intensive care unit, a modern outpatient clinic, a maternity ward, a mental health unit, as well as a cancer unit, accident and emergency unit, among others.
The county is already finalizing the infrastructure bit and also equipping it, saying he has already reached out to the Ministry of Health, which has agreed to supplement his efforts of procuring state-of-the-art equipment for the
facility.
The Department of Health, in an endeavor to improve healthcare services, has purchased assorted hospital equipment worth Ksh. 500 million.
The availability of cutting-edge technology, well-kept facilities, and qualified healthcare workers are frequently linked to the quality of healthcare services. Without suitable infrastructure, people may travel significantly to get medical services, delaying or even forgoing treatment," Health Services CEMC Dr. Elias Maina said.
Further, renovations are being undertaken in the following health facilities: Thika and Kiambu Level Five hospitals, Kihara, Kigumo, Igegania, Tigoni, Nyathuna Level Four hospitals, as well as Kamae, Ngoliba, Kinale, Juja Farm, Makongeni, Rironi and Ngorongo dispensaries.
Additionally, Mr. Wamatangi has started creating a multi-billion hospital fund to finance the country's healthcare operations exclusively.
The Facility Improvement Fund (FIF), funded by grants from the County Revenue Fund (CRF) and cash and insurance schemes from services provided in health facilities, has already reached Sh700 million from a negative figure in just one year.
The governor stated that he plans to increase the kitty to Sh1 billion by December of this year to ensure enough cash reserve is set aside expressly to run the health facilities efficiently. The meeting was held as part of the campaign to improve healthcare.
"The county FIF was continuously operating in the red because the health sector management would borrow money to put into the fund, then if the loan were paid off, they would borrow money again to maintain hospital operations. However, as soon as I took office, we decided to put actual, severe measures in place to ensure that every cent that came in was securely locked away. As a result, the FIF has gone from having a negative deficit to having a plus of Sh700 million, Wamatangi said.
The FIF purse is ideally intended to assist individual hospitals in managing their operations, including timely purchases of medications, equipment, renovations, and payment of temporary workers, among other operational costs where which health facilities are permitted to manage the funds they create.
The fund provides a consistent, dependable, and predictable source of income for health operations throughout the county by requiring all public hospitals to earn their revenue and use it solely to improve the quality of care at the institutions.