'Kiambu Afya' health plan touches 300,000 lives in the County
About 300,000 residents of Kiambu have benefited from a comprehensive health plan rolled out by H.E Dr Kimani Wamatangi.
The initiative, dubbed "Kiambu Afya," would see beneficiaries enjoy enhanced medical coverage funded by the County Government and implemented by the National Hospital Insurance Fund (NHIF). During the program launch at Kirigiti Stadium in Kiambu Town, hundreds of enthusiastic residents celebrated the new scheme that promises to unburden families from the heavy weight of healthcare costs.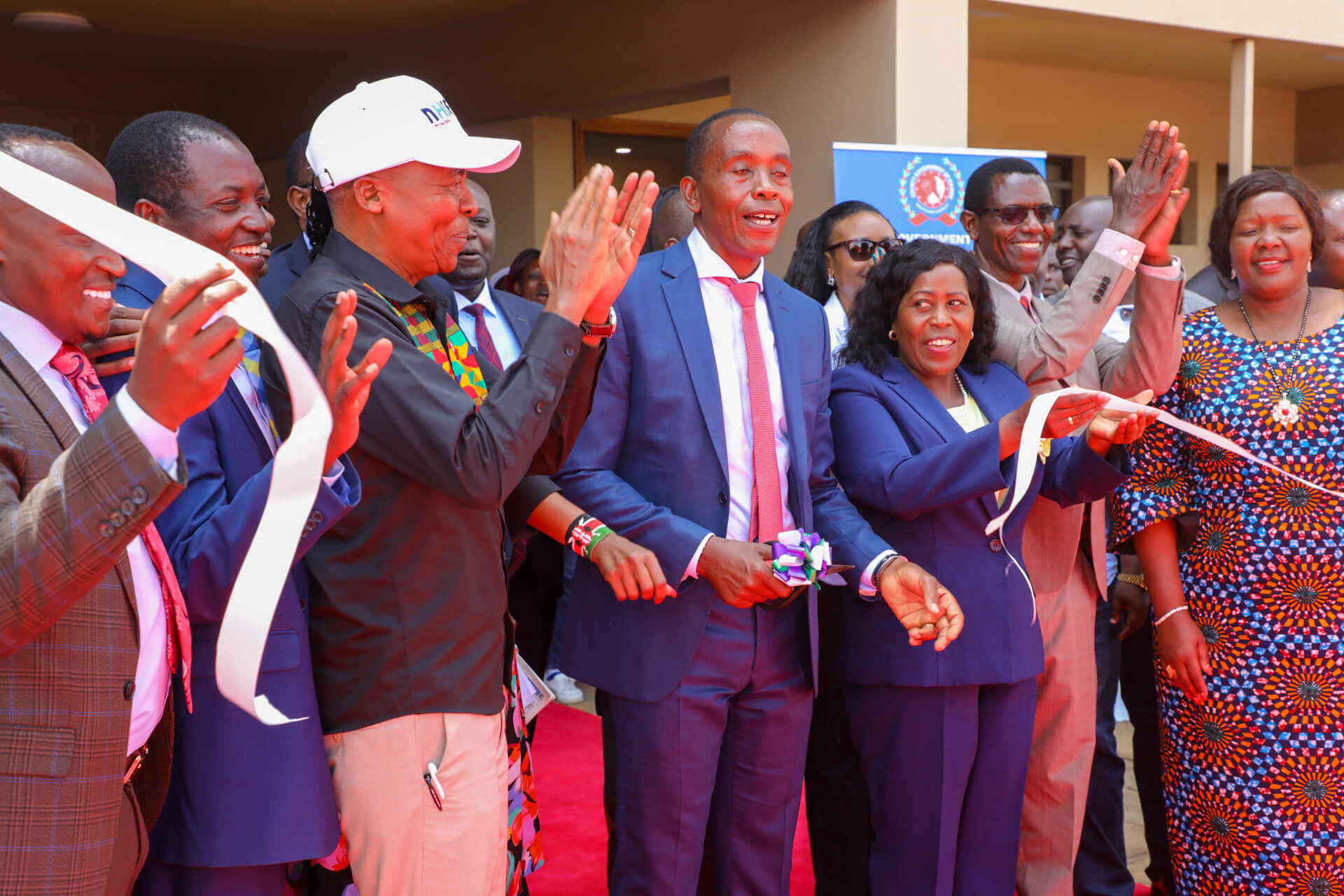 The event was graced by NHIF Chairman Engineer Michael Kamau, Kiambu Woman Representative Anne Wamuratha, MPs Simon King'ara (Ruiru) and Njoroge Kururia (Gatundu North), members of the County Assembly, among other guests.
In his address, Governor Wamatangi expressed his delight at fulfilling one of the crucial pledges of his gubernatorial campaign- the provision of quality and accessible healthcare for all. "The launch of "Kiambu Afya" represents a remarkable achievement in Kiambu County's journey towards ensuring that every resident can access high-quality healthcare, regardless of their financial status," said the Governor.
The program, which commenced with the Universal Healthcare mass NHIF registration last December, has registered 70,600 households, encompassing over 300,000 beneficiaries. Kiambu County Government will pay NHIF premiums for all the registered households.
Governor Wamatangi announced the immediate commencement of a second registration phase targeting over 500,000 people by enrolling over 100,000 households by the year's close.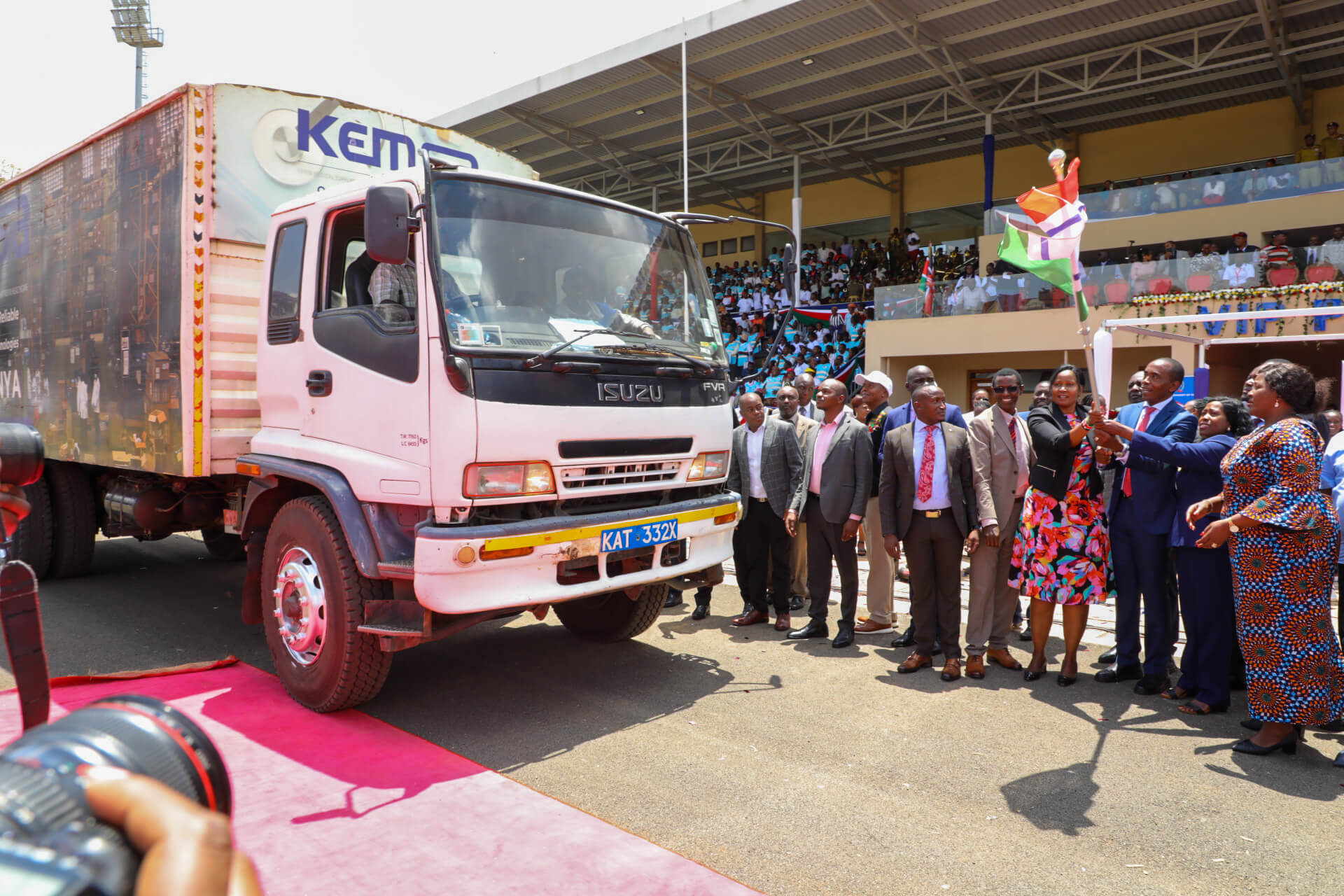 Key features of the "Kiambu Afya" program include access to inpatient services at government-accredited hospitals across the country and enhanced outpatient care at County facilities.
Additionally, beneficiaries will receive more comprehensive coverage, including treatment of chronic diseases like hypertension and diabetes.
The Last Expense Cover, offering Kshs. 100,000 to families to cover funeral expenses, underscores the County's commitment to supporting needy residents.
"The County's ambulances have been refurbished and equipped to enhance service delivery, with plans to acquire six new ambulances to ensure prompt healthcare response," the Governor noted.
The Governor issued appointment letters and kits to Community Health Promoters (CHPs), who will play a pivotal role in grassroots healthcare.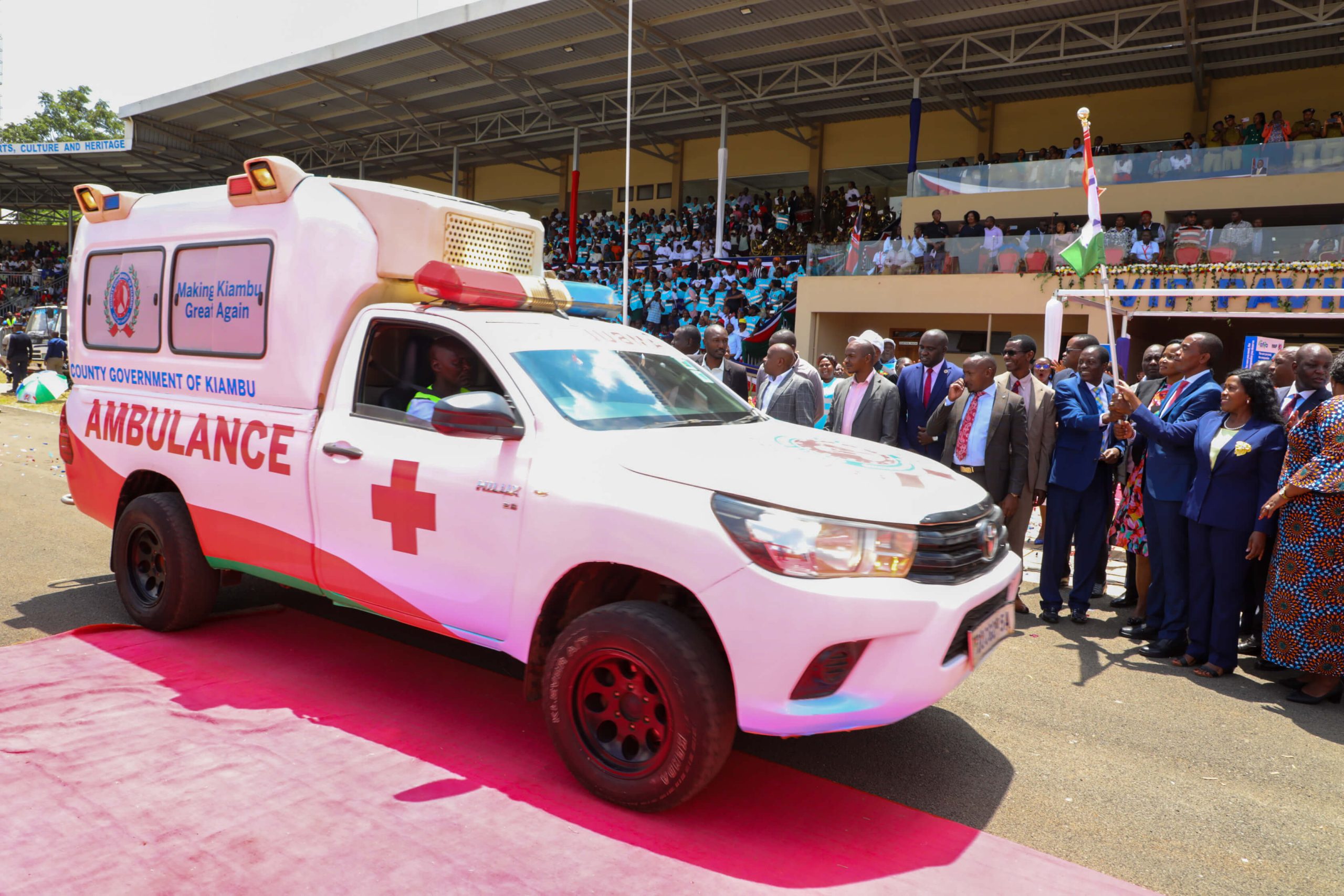 Governor Wamatangi noted that efforts to improve healthcare infrastructure in the County are underway, with the construction of 13 new level 3 hospitals and upgrading existing facilities ongoing.
"The County is also embracing modern technology by implementing a Health Management System to streamline operations, ensure efficient workflow, and reduce drug shortages. The digitisation initiative includes the provision of 1,000 computers to all 123 health facilities," said the Governor. Stalled projects have resumed in Tigoni, Bibirioni, Wangige, Lari, and Thogoto hospitals, Wamatangi said. Engineer Kamau praised the initiative by Kiambu County as a significant stride towards making healthcare more affordable and accessible.
Kamau urged other counties to follow in Kiambu's footsteps, acknowledging the potential nationwide improvement in healthcare accessibility and affordability.
"This is a great day for Kiambu, and if other counties were to follow suit, our nation would make incredible progress in safeguarding the health of its population," he declared.
Beneficiaries of the medical care expressed delight at being relieved of the hospital expenses. Antony Muiruri, a resident of Kiawaroga Village in Limuru East, was elated that he had been enrolled in the program, saying it was a turning point in his life.
"Health care has become very expensive in recent times. We have struggled when our family members get sick, but with this initiative by Governor Wamatangi, I am happy all my family members are now taken care of," said Muiruri.
He called on the County Government to ensure that the program is sustained.
"We hope this will not be like other programs in the previous regimes that were started only to die after a few months," said the resident.